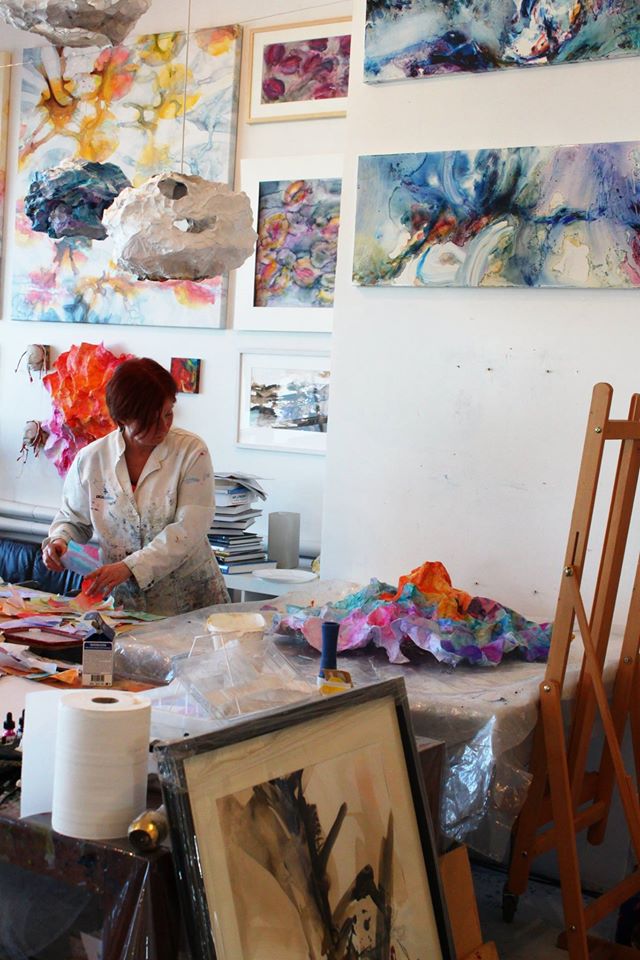 WORKSHOP
Painting with Watercolor has been my passion for years.
I have been experimenting with all kinds of colors, papers, canvases and boards.
I also paint with Oil Colors on aluminum, canvas and timber as well as using Mixed Media with Icelandic Clay and Ash, Ink and Coal.
Flow and blending of colors lead by water or turpentine inspired by the Icelandic Nature plays a big role in my art creation.
Light sculptures are my newest art creation made by Watercolor on Japanese or thin ordinary Paper and Wire. Electric light inside the Sculpture makes a powerful color play. 
You are welcome to contact me
If you like to have more information about my art or you would like to visit me at the workshop click the button below to contact me